Writing an engaging and trending blog post is only half the battle in creating content to engage and convert consumers. Search engine optimization ( SEO ) is a smart way to organically drive readers to your blog to increase the visibility of your website.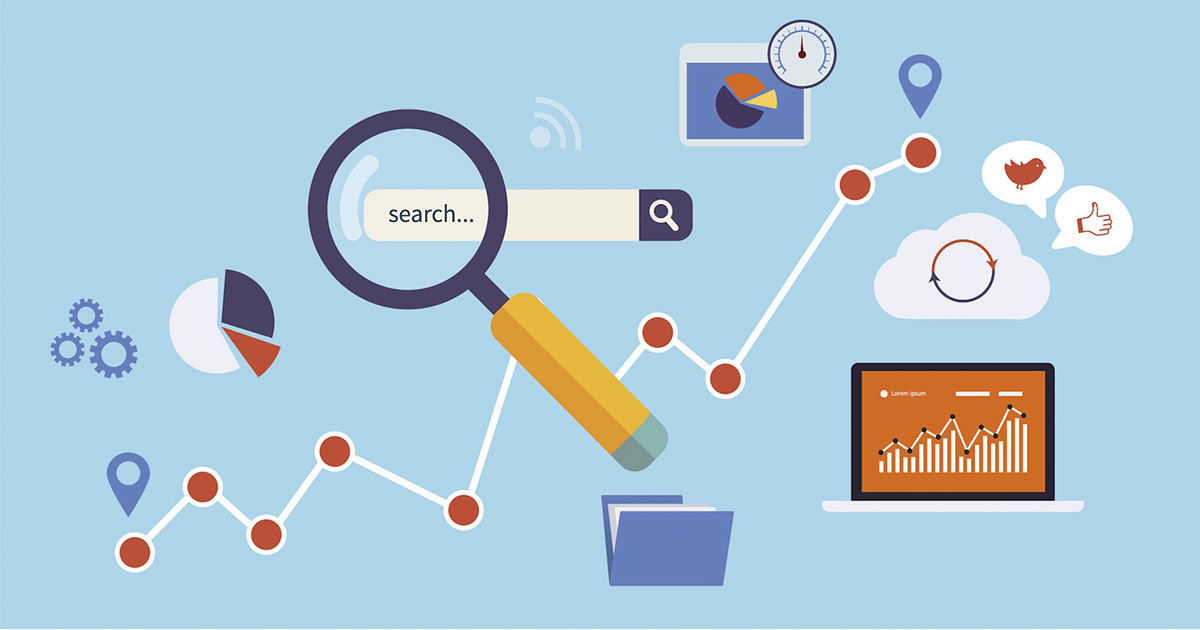 In fact, the traffic you attract will be made up of interested readers, who have found your blog with relevant keywords through Google (or other search engines).
With effective
SEO
, you've already passed the hurdle of sparking initial reader interest.
If you have optimized your content correctly, users who find your blog will already be willing to consume the content you have created.
From there, all you have to do is maintain interest with thorough research, a well-organized structure, and quality content.
This is especially important for bloggers who rely heavily on organic traffic and are looking to generate leads or generate advertising or sales revenue.
Whether you're a small business owner looking to launch an eCommerce, or you're an SEO expert, here's a detailed overview of our top
blog SEO tips to optimize your next content:
Leverage themes to organize your content
Previously, blogging and SEO have mostly focused on optimizing individual posts.
While this is important, you can further improve your rankings by using theme sets.
In this model, you select a general "pillar" topic or a target keyword that you want to rank for.
Then, create individual pieces of "cluster" content with specific keywords related to the topic.
This results in more interconnectedness of the blog and improves the overall authority of the website and the user experience.
Themes
First, select your pillar themes.
Then, compile six to eight subtopics based on questions a person might have after reading the content on the front page.
Use keyword research
Keyword research is critical to the success of a blog.
And it requires more than thinking, "what will people search for on Google?"
For example, the most obvious keyword is not necessarily the best option.
Popular keywords with high search volume are highly competitive, making it difficult to rank well in search results.
Fortunately, there are SEO tools that can help you with keyword research.
Write to get featured snippets
Featured snippets are part of the SERP features that appear at the top of Google search results.
They often appear as bulleted lists, short how-to guides, or short question-and-answer formats.
Featured Snippets essentially provide quick answers to common searches, especially "who, what, where, why, and how" questions.
Featured snippet
If you write a piece of content and Google selects it as a featured snippet, it will automatically appear at the top of the SERPs.
To optimize this functionality, you must first find existing SERPs with a featured snippet.
You can also check what types of featured snippets Google is showing for that term, for example, a bulleted or numbered list vs. a paragraph.
Then you can structure your content according to the format.
In terms of style, prioritize clear and concise copywriting with dedicated subheadings.
Incorporate rich media types on the page
A high-quality blog goes beyond excellent writing.
You need to incorporate rich media, such as stock photos, videos, or custom infographics.
Google offers a handy tutorial on embedding rich media.
Incorporating this type of media is a great way to develop other pieces of content in your themes under the same content pillar.
Add internal links within your content
Another SEO best practice, and one that doesn't require you to be a technical SEO expert, is to add relevant internal links to your blog content.
Linking to other pages encourages readers to explore your website further;
and at the same time, you keep them on your platform.
It also helps search engines find other relevant authority pages that you have to offer.
When creating internal links, do not use more than five words for your anchor text.
In order for users to click on a link, make it clear where it will take them and what value it will provide when clicking.
Customize the URL you are using
An important ranking factor is your URL structure, so you don't want to rely on auto-generated URLs for your blog posts.
URLs help search engines understand what the page is about and allow Google bots to index pages accordingly.
For example, a content marketing pillar page might have the "/content-marketing" subdirectory at the end of the URL structure.
A cluster about using blogs for content marketing might end with "/content-marketing /how-to-use-blogs-for-content-marketing".
Custom URLs also make it easy for users to see what a page is about.
And this can be useful when dealing with internal links.
If a user hovers over an anchor text and displays a URL indicating where the user will be redirected, the user is more likely to click.
Keep in mind that if you change the URLs, you will have to go back and modify the internal links.
Also, incoming links may no longer work.
Create your URLs correctly from the beginning.
Another benefit of a custom URL is: You can use keywords that you're trying to rank for.
Just make sure that when you use keywords, your URL is SEO friendly, which means keeping it concise and simple.
Use tools and plug-ins to make your work easier
Content Management System (CMS) plug-ins will streamline your blog's SEO efforts.
For example, if your CMS is WordPress, you can use Akismet to monitor comments and spam or Workflow Enhancement.
And also, allows you to easily modify the font size, create tables, and more.
If you use Ghost (popular with bloggers), you can integrate plug-ins from Google Analytics, YouTube, Twitter, and Zapier, to name a few.
Monitor mobile responsiveness and user experience
Mobile devices can no longer be ignored when it comes to web design.
Google has now confirmed the indexing priority for mobile devices.
This means that the search engine giant prioritizes the mobile version of the content (over the desktop version) when indexing and ranking web pages.
The "mobile first" approach was implemented in July 2019 and is now the default for all new websites.
The first step to check if your site is mobile-friendly is through the mobile-friendly test tool.
There it will mark some basic problems and tell you how to solve them.
In general, make sure you have a responsive design so that your blog pages have only one URL (instead of two different ones for desktop and mobile).
This ensures that backlinks to your blog are not split between two URLs and increases the power of these inbound links.
There are also simple styling steps you can follow for a better mobile experience.
The best blog structure for SEO will prioritize readability.
Avoid large parts of the text, for example, which are more difficult to read on mobile devices.
Use headings to divide and organize the text.
Other points noted by the mobile optimization tool that you should avoid include having content that is wider than the screen, placing clickable elements too close together, and using text that is too small to read.